John Sharp - Managing Partner

Hatcher +
Introducing an Optimal Model for Venture Investment
Hatcher+ is a next-generation, data-driven venture firm that uses AI and machine learning-based technologies to identify early-stage opportunities in partnership with leading accelerators and investors, worldwide.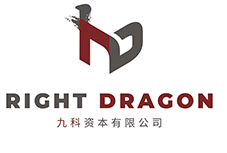 Daisy Ha - Managing Partner

Right Dragon
We are a venture capital investment firm headquartered in Singapore and with supporting teams in both Hong Kong and mainland China. We focus on investing in technology-driven companies located primarily in Asian Pacific Region. We believe that innovative technologies are accelerating and impacting our way of life faster than ever before.
By combining our experts in both financial sector and in different areas of technology, we expect to deliver superior quality in selection and incubation of potential investments, enhance the success rate of our investment projects and maximize their valuation growth.